The Digital IT Internship program has been created to give young talents the opportunity to fulfill their mandatory internship from the comfort of their home, while gaining practical experience at a big multinational company with valuable mentorship from our senior IT professionals.
During the 8 weeks long program, the participants firstly received training and then completed projects together in agile development teams. In 2023, TCS Hungary welcomed IT students from 6 Hungarian university's IT faculty.
Scroll down to read more about our DevOps Engineer, Frontend Developer, Backend Developer and Data Engineer intern positions.. but first, hear it from our interns of previous years, what did they most liked about the program.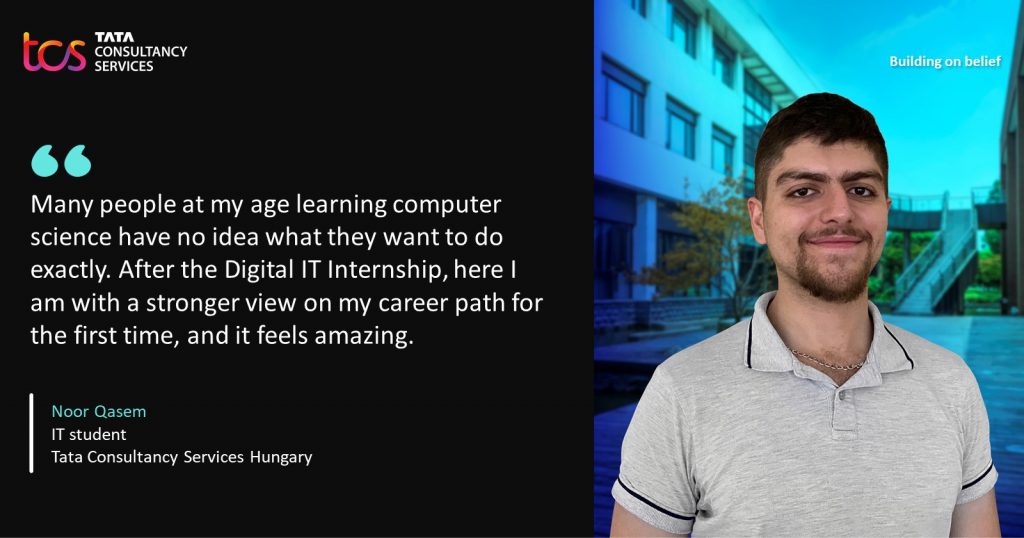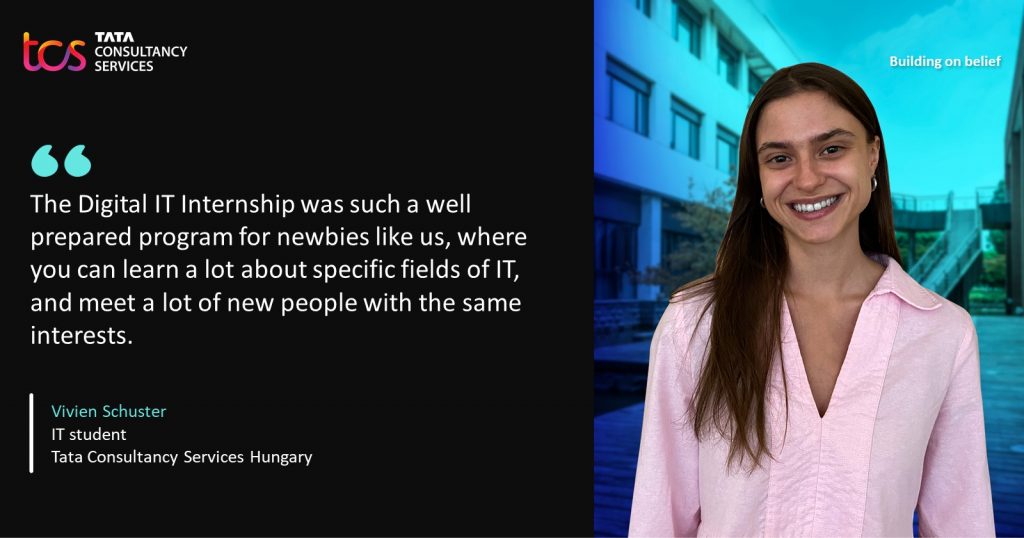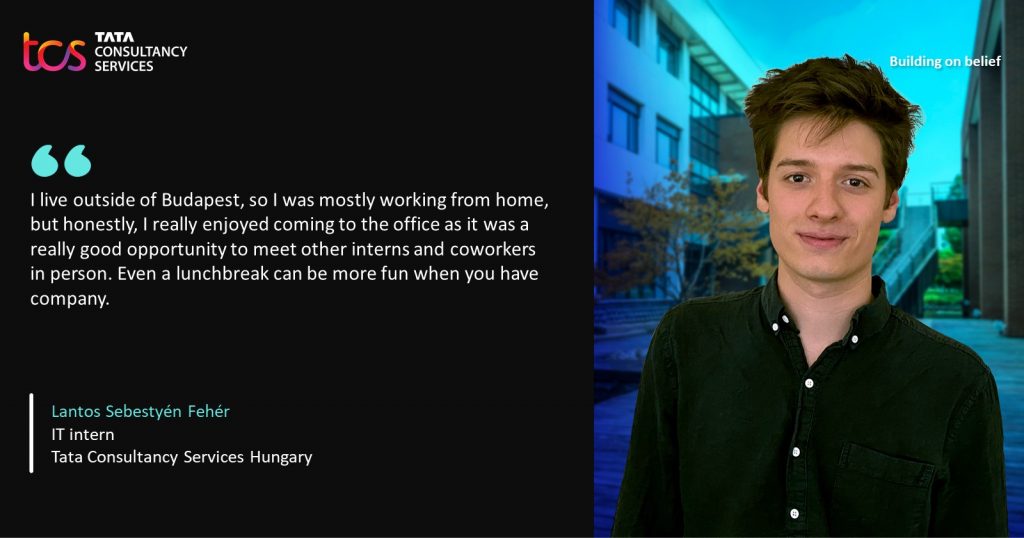 Find your career at TCS Hungary!
Would you like to work with TCS Hungary?
Send your CV to
GET.HIRED@TCS.COM
and mention the name of the open
position in your email!