The Digital IT Internship program has been created to give young talents the opportunity to fulfill their mandatory internship at the university while gaining practical experience at a big multinational company with valuable mentorship from our senior IT professionals. During the 8 weeks long program the participants firstly receive trainings and then complete a project together in teams. Last year we had 25 students joining us from 9 different universities across Hungary and as a digital program they're able to participate from the comfort of their home. After the successful closing of the program our business teams selected 12 program participants who stayed with us as students.
The next program will start in June, 2023 and the selection process in March the same year.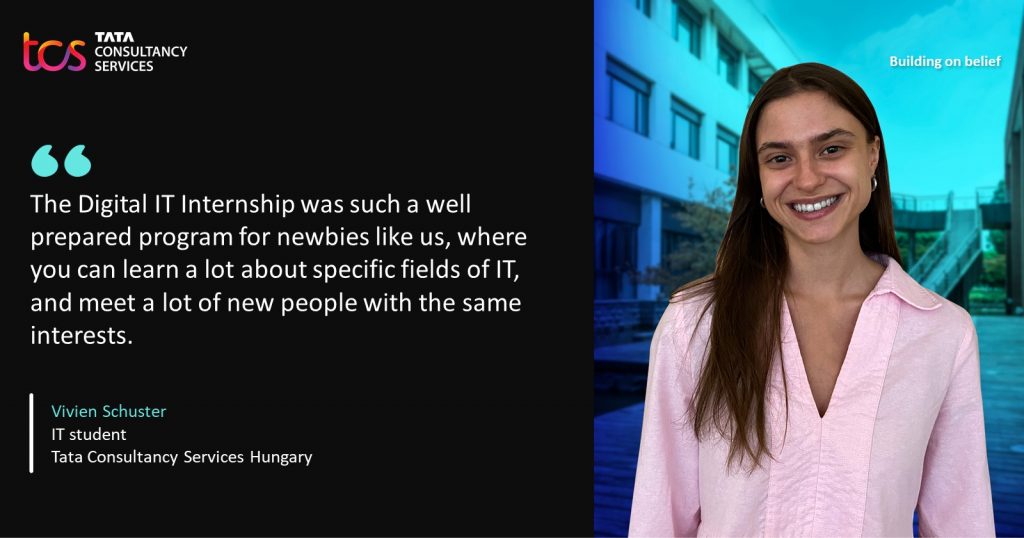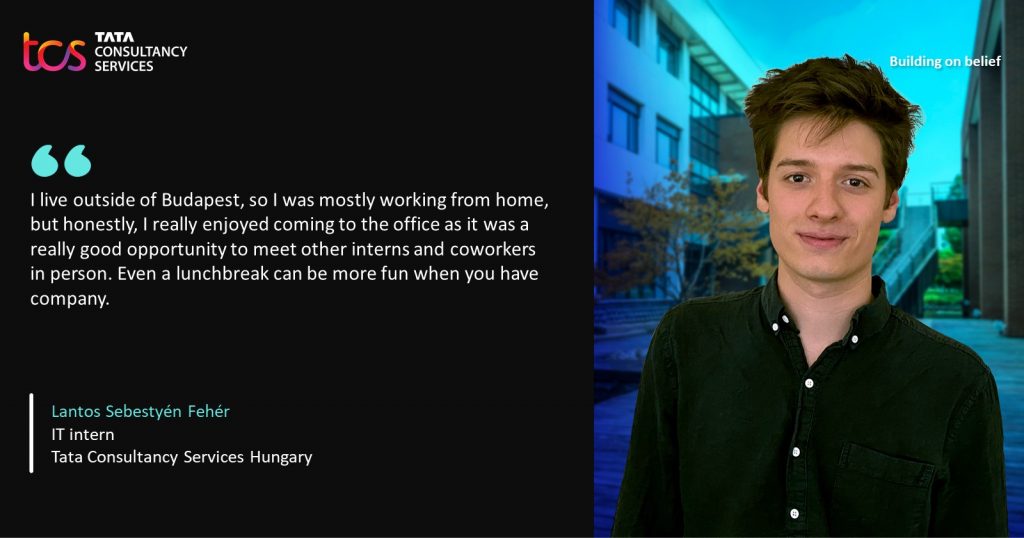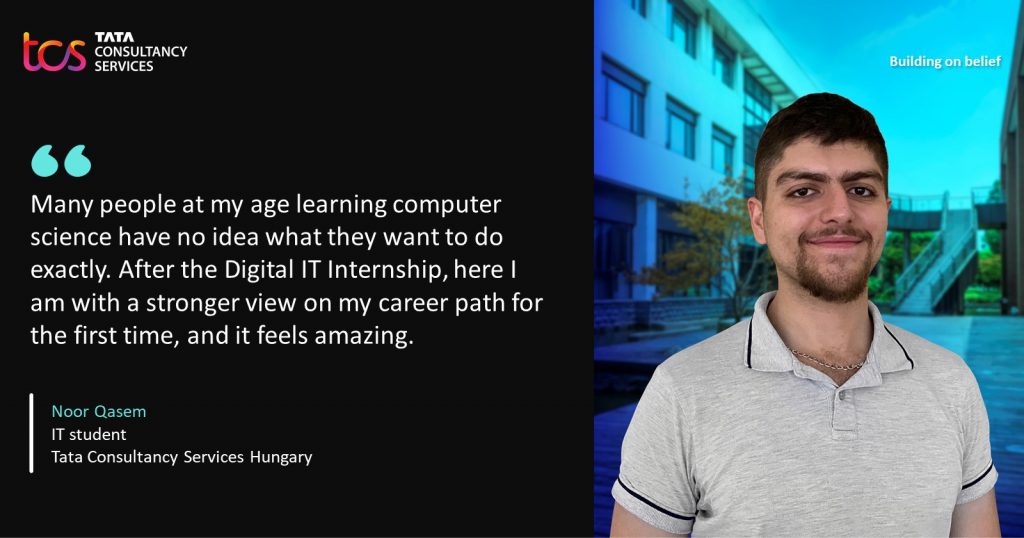 Find your career at TCS Hungary!
Would you like to work with TCS Hungary?
Send your CV to
GET.HIRED@TCS.COM
and mention the name of the open
position in your email!